In today's modern business climate, savvy internet users have learned to utilize social media to create brands that uniquely address specific communities. WTF Stats is a digital company born from this concept, with the key intent of posting valuable sports content that, quite simply, makes viewers say "WTF"! 
WTF Stats seeks to be a premiere resource for the craziest sports stats out there, serving any and all who are interested in those little (but mighty) details. Instead of settling for the typical social media account business model, WTF Stats took the initiative to create an omnipresent internet company. They incorporate various assets, including physical or digital books, merchandise, podcasts, expert picks, and tournaments for their audiences to engage with in this one-of-a-kind sports community. 
WTF Stats began as an attempt to gain ownership over some online real estate. Peyton Bennett, the founder of WTF Stats, started his venture at his home in Huntington Beach in May 2019. Bennett envisioned WTF Stats as a side hustle aligned with his passion for sports. Through proper diligence and persistence, Bennett realized that by posting compelling content, he could encourage people to share online, ultimately resulting in growth for his brand. This epiphany led to the creation of the WTF Stats Instagram account and, eventually, the start of his online community.
After committing to his decision to create a sports-based internet brand, Bennett explored a few different avenues to implore the growth trajectory of WTF Stats. These projects include a book titled " The 400 Craziest WTF Stats in Sports History," which sold over 1,100 copies and includes all the attention-grabbing statistics any sports fan can imagine. Following the success of his first book, Bennett plans on releasing a 2nd edition version called "The 500 Craziest WTF Stats in Sports History," which will be available before the end of the year. WTF Stats has also launched a  podcast called "Willing to Fail", where Bennett interviews various guests about the ups and downs of their journey. Some guests include Reebok founder Joe Foster, 3x Super Bowl champion LeGarrette Blount, and Dan Kiltsner, the inventor of Bop-It.
The company's commitment to quality content is part of WTF Stats' authenticity. Striking sports stats is the main play here, and Bennett wants supporters to enjoy content without the disruption of personal opinions or political woo-rah. WTF Stats stands out from the horde of sports-related social media accounts because they refuse to post content just for shock effects. The point of WTF Stats isn't necessarily to quench boredom but to give true sports fans a community they can relate to. The company is a modern take on the nostalgic "did you know" anatomy. However, WTF Stats wields a unique level of professionalism in its coverage.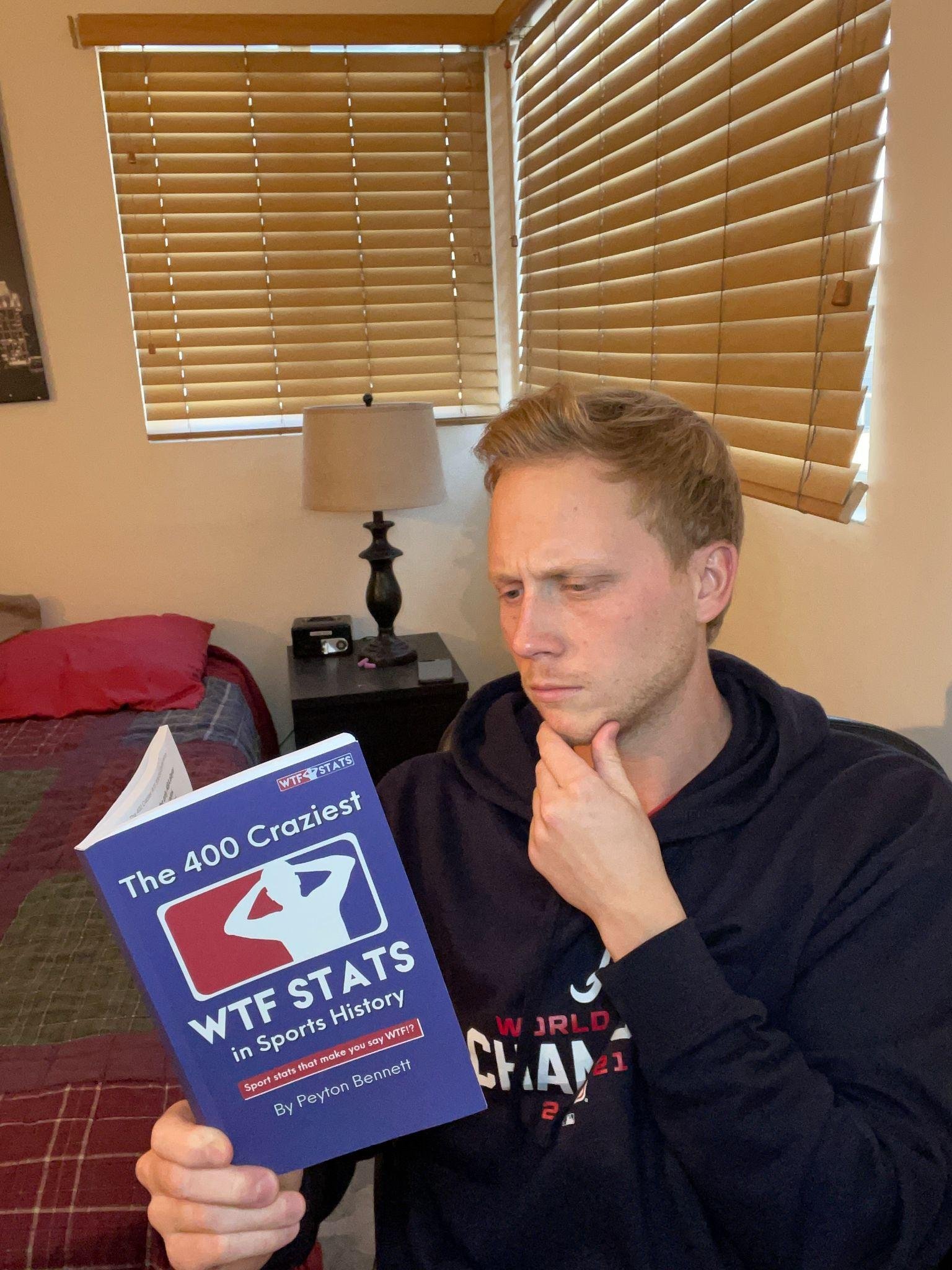 WTF Stats has been able to reach international audiences and enter new online markets such as Canada, Germany, the United Kingdom, Italy, and Brazil. Despite beginning as an early side hustle, Bennett successfully scaled WTF Stats into a credible business. They've accumulated a broad reach of over 250,000 followers across various platforms. Their published work on Amazon also received a 10th place ranking for New Releases under the Sports & Outdoor section. They've also held a spot as the fastest-growing sports page on Instagram for two consecutive years. Bennett grew the Instagram account from 0 followers to 100k in the short span of 15 months. The future of WTF Stats is uncertain for the young solopreneur, but a passion for sports stats and sharing are vital points of optimism. Still, the hardworking Bennett remains locked in on his growth mission into new categories and continues to provide the craziest sports-related content the company can find. Individuals interested in supporting WTF Stats can explore content related to their favorite teams, purchase some candid merchandise, participate in sports bets, or even listen to the brand's podcast. Experience a unique opportunity to flex your sports knowledge and impress your friends by seeking the substance WTF Stats offers.